More Communication, Collaboration & Connectivity. That's What You Can Expect From Prosum.
From phone systems and contact centre solutions to business internet connectivity services and ongoing support, connecting Australian businesses with customers, staff, and information have never been easier thanks to Prosum. With over 25 years of experience in telecommunications, we know what it takes to provide top-quality solutions for your business communication needs, regardless of size or complexity. We make business communications simple and affordable so you can be connected wherever you are.
What we offer

Voice & UC Solutions
Choose from on-premises NEC phone systems to cloud voice solutions including MS Teams Calling and Webex by Cisco.

Numbers, Lines & Porting
We take care of all your phone numbers and porting needs including phone lines and flexible & affordable call plans.

Contact Centres
Get all the right tools for an efficient and effective contact centre that fits into your budget – no matter how small or large.

Business Connectivity
With fast internet, you can do more of what matters. From web browsing to voice calls and video conferencing – we've got your back.

Peace of Mind
We'll keep your business-critical technology running like a dream with ongoing dedicated maintenance, service and support.

One-Point-of-Contact
You always get access to the best products, services and advice from skilled experts who know your business all under one roof.
EXplore our solutions
Award-Winning Business Phone Systems
Both onsite and cloud phone systems that work anywhere.
A robust phone system is needed if you want your employees to be productive, even if they're not at their desks. Take advantage of our robust phone systems to help your business run smoothly wherever your people work.
Fast Business Internet Services
We save you time and money by finding the best internet service for your business needs and budget from a range of suppliers.
Expert IT & Teleco Support Services
Small and medium business support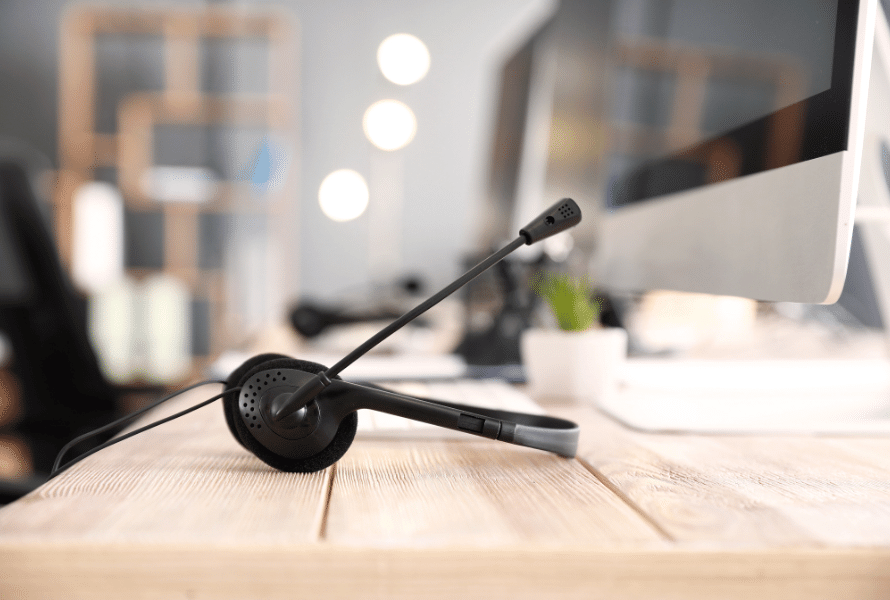 Get an idea of how easy IT & Teleco support can be with Prosum. With our extensive technical knowledge and problem-solving ability, your business-critical technology is in good hands with Prosum.
We keep businesses happy and productive

25+ Years Going Strong
We have a long history of success in IT and telecommunications.

Award-Winning Support
We're passionate about providing the best possible service.

We're Always Ready to Help
Partner with a team of experts who care about your success.
We needed an experienced ICT VoIP provider that could implement a new telephony solution without affecting existing telephony services and business operations. After reviewing other providers, we selected PROSUM who was able to successfully migrate all our users onto the new NEC platform and complete the project in a timely manner. PROSUM continue to provide support for our NEC Telephony and Contact Centre environment and I would recommend their services to other organisations and enterprises.




ANDREW TRINH, ICT INFRASTRUCTURE & SERVICE DELIVERY MANAGER - VICTORIAN CYTOLOGY SERVICE LIMITED

Thanks to the PROSUM team for the successful migration of the Brisbane phone system. A great deal of planning and hard work in the preparation resulted in a smooth migration with zero downtime to the business – a reflection on the dedication and preparedness to the project. Thank you.




RAPHAEL CHEAH, NETWORK ADMINISTRATOR - AECOM

We are constantly looking to continuously improve the way we do business and service our customers and distributors within our customer service operations. This is why we selected PROSUM as our telephony and contact centre provider. Their experience means we have a VoIP provider we can rely on to provide and maintain our telephony and contact centre environment.




THERESE CHAKOUR-WEST, INFORMATION TECHNOLOGY MANAGER - STIHL

Aitken Real Estate had to move office and sought David Colletta of Prosum advice about switching our telephony to the cloud. Extremely helpful, no-nonsense information and can get the job done. Their tech Antoine was sensational. No delays, no problems. Highly recommend!




STEPHEN AITKEN - AITKEN REAL ESTATE